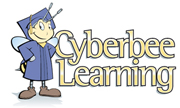 CyberBee received the I Love Free Software Award in June, 2015.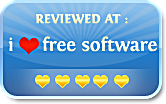 Be sure to explore the entire Cyberbee site, including the Gallery of photographs featuring the National Parks and over 150 Cylinder Recordings.




Corrosion

Learn about corrosion. Then, investigate the conditions that cause iron to rust through a hands-on science lesson.

As our children find new apps and social media platforms, our job to keep them safe becomes even harder.

To help us on this journey, we have compiled a list of apps that should be on our radar.

Article by Amy Williams

Legacy of the Dust Bowl iBook for iPad & Mac

This free lesson explores primary sources such as sound recordings, images, and words from the dust bowl era.

Also as Webpage

Copyright

Find teacher resources at Copyright with Cyberbee. Use the interactive tool to teach students the basics.


Cool Weather Destinations
Weather Forecast and Information


Download Cyberbee Stickers
This collection of icons is formatted so you can print them on label paper.