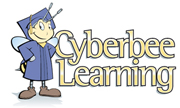 CyberBee received the I Love Free Software Award in June, 2015.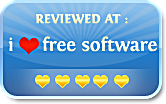 Be sure to explore the entire Cyberbee site, including the Gallery of photographs featuring the National Parks and over 150 Cylinder Recordings.




Math Enhancers

Try these elementary level math enhancers at home or in your classroom. They are based on the NCTM standards.

Keeping Kids Safe in Cyberspace

Keeping kids safe must be an ongoing effort through awareness, education and supervision. Consider implementing an Internet Safety program in your school or community. Cyberbullying is also covered

Constitution Day

Find lessons for your classroom and learn loads of interesting facts from a variety of Websites. Also take a look at We the People: Behind the Scenes with Ben Franklin from the perspective of a re-enactor.

Copyright

Find teacher resources at Copyright with Cyberbee. Use the interactive tool to teach students the basics.


Cool Weather Destinations
Weather Forecast and Information


Download Cyberbee Stickers
This collection of icons is formatted so you can print them on label paper.