Lost Dog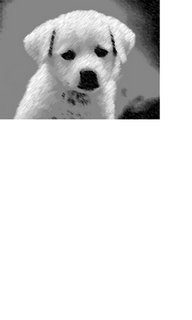 Lost Dog
If you find our puppy please return to the Bond and Moore Wagon.
We are offering a reward of $3.50
Please help us and return our dog.
He has a cute little tail and he is about a foot and a half tall from his back to the ground.
He has little black paws with a black spot on his belly.
He answers to the name of Caesar.
Rodeo Rich's Wagon Train